Oct 28, 2017
Follow-Up Friday for Episode 1 - Toadfish
Follow-Up Friday episodes follow the monthly deep dive episodes by about 10 days and provide an opportunity to address listener comments and questions. This week I'm joined by scientific illustrator Karen Talbot, as we discuss your comments and questions about the oyster toadfish. Comments and questions can be emailed to ret@rettalbot.com, tweeted to @RetTalbot, posted on the Beyond Data Podcast Facebook page, or left as a voicemail at 207-370-1575. Below are some links and content mentioned in the 27 October episode of Follow-Up Friday.
Sorry about the quality of the audio this week - new microphones and tough setting. I'll do better!
Links
Banggai Cardinalfish Book by Ret
Another Oyster Toadfish Recording
Outer Banks Sentinel Article on O'Neals Sea Harvest
More Information on the Swipe Card from Maine DNR
Ret's Fish Site Article on Abundant, Underutilized and (often) Data Deficient Fisheries
Guests
Karen Talbot, Scientific Illustrator
Images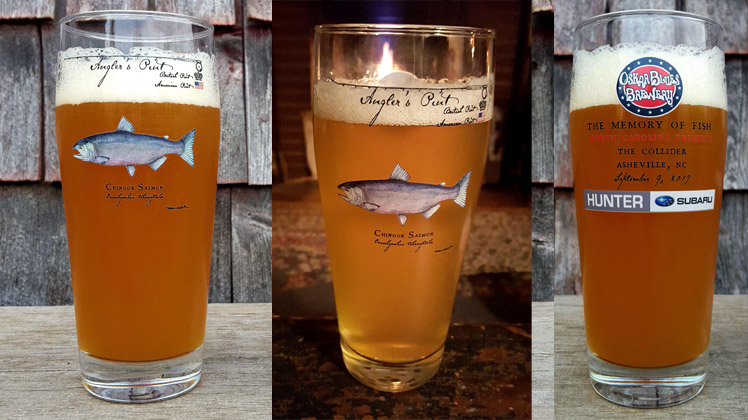 The Beyond Data Podcast is brought to you by the Angler's Pint with these two new designs released in September!
Trash Fish Art Installation at the Farnsworth Art Museum
Peconic Bay Long Island Trawl Survey Sites
NMFS Oyster Toadfish Commercial Landings Data by Pounds, Year and State - The two graphs are the same data, but the broken lines in the second graph indicate years with no data/confidential data.
Thanks
Karen Talbot
Moby
Music by Andy G. Cohen
If you'd like to ask a question or make a comment about today's show, email me at ret@rettalbot.com, leave a voicemail at 207-370-1575, send a Tweet to @rettalbot, or comment on the show's Facebook page, which is Facebook.com/beyonddatapodcast. We'll follow-up on your comments and questions in next Friday's Follow-Up Friday podcast. If you enjoyed today's episode, please consider subscribing on iTunes, where you can also rate the podcast and post a review—that really does make a difference.